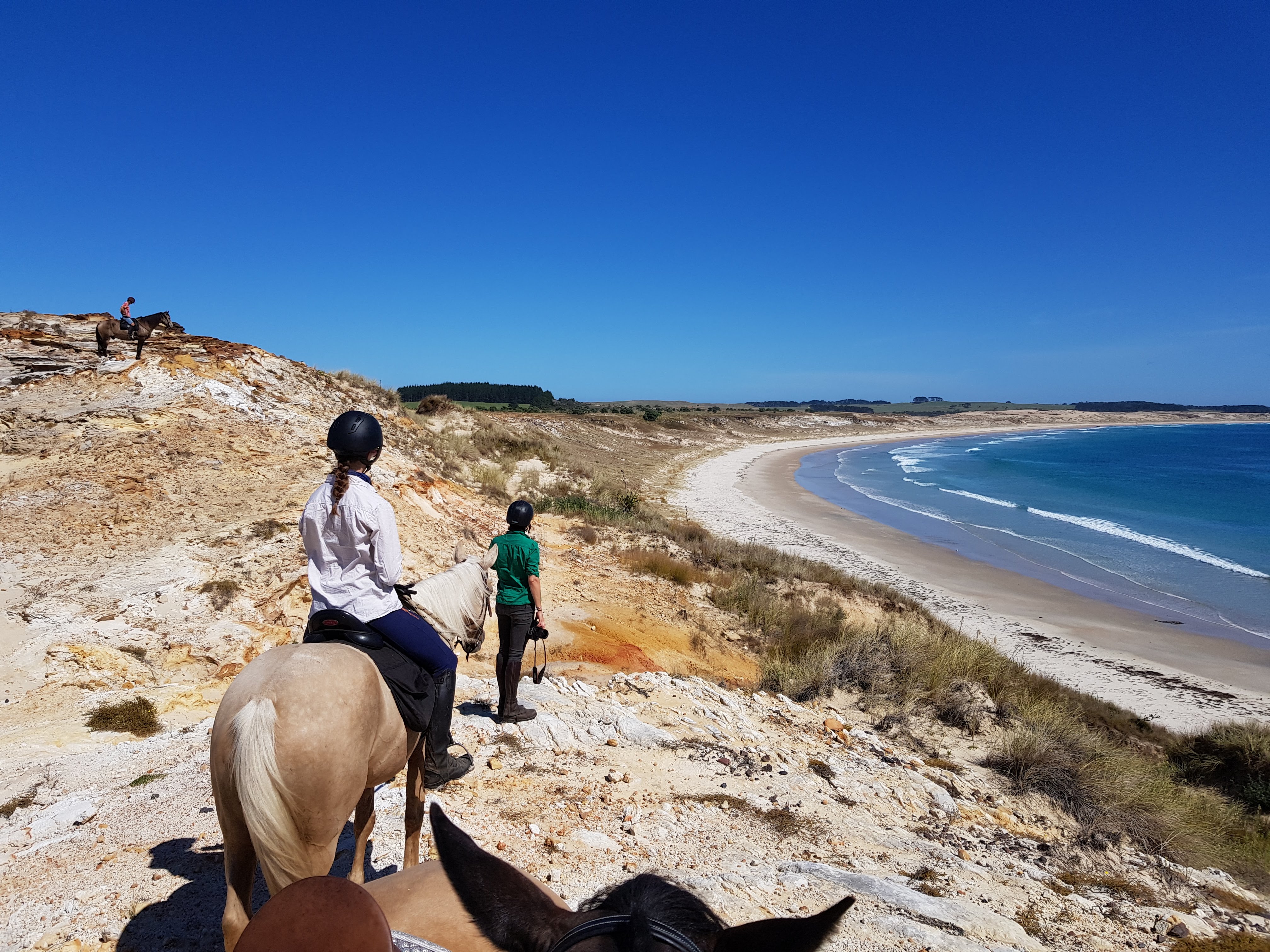 Twin Coast Wicked Long Weekend
3 days of riding and spectacular scenery that will leave you wanting more
3 days, 09:00 AM - 04:00 PM

Sold out

3 days, 09:00 AM - 04:00 PM

Retreat Ranch

55 Retreat Road
Haruru
Bay of Islands
0204
New Zealand

3 days, 09:00 AM - 04:00 PM

3 days, 09:00 AM - 04:00 PM

Retreat Ranch

55 Retreat Road
Haruru
Bay of Islands
0204
New Zealand
Description
A wicked long weekend away in some of the most beautiful parts of NZ that you have ever imagined. Ken and Jane are lucky enough to have 2 beautiful properties in this stunning region and are able to give you a ride you will never forget. From the pristine native bush, rolling farmland to stunning coastal rides on both the east and west coasts where you will experience colours and scenery that will set your heart thumping! They are incredibly passionate about their piece of paradise and have created this 3-day jaw-dropping ride to give you the special highlights all jam-packed into 3 days.
A breathtaking experience on happy horses:
Day 1 - Pristine native bush and rolling farmland
After being picked up from your accommodation in Paihia you will be brought back to Retreat Ranch and be introduced to your equine partner. You will get to know your horse in the arena first and once you are happy together the adventure begins. Up onto the bush, trails to experience NZ native bush and rare groves of granddaddy Kauri Trees, expansive views over beautiful rural countryside and back to the barn via some beautiful rolling farmland. After a delicious late lunch, you will have a couple of hours to explore Paihia and then the journey north begins. Up the East Coast to Ken and Janes coastal property at Henderson Bay - arriving in time for dinner.
Day 2 - The Far North awaits
This is an adventure that will revive your spirit. A full day riding out to the rugged west coast, the famous 90 Mile Beach, rolling golden sand dunes and wild horses! The terrain constantly changes and surprises. Lovely long canters on sandy forest tracks to canters down 90 Mile Beach with the fresh breeze on your face and the taste of the salt surf on your lips. Traversing imposing sand dunes and then being surprised by the appearance of wild horses - a truly magical day.
Day 3 - Pink sands and turquoise seas
Imagine yourself riding down the soul-stirring Henderson Bay with its stunning colours. Nothing can prepare you for the beauty of this beach - it truly touches your soul. Exploring the beach, incredible views of the Pacific Ocean, wading in the shallows, a canter over pink sands to swim the horses before heading back to the cabins for a late lunch. Then its time to say a fond farewell to this beautiful piece of paradise and head back to Paihia for dinner. Your hosts will then return you to your accommodation in Paihia.
Powered by